December 28  Mars in Pisces conjunct Chiron today @ 28+ degrees PISCES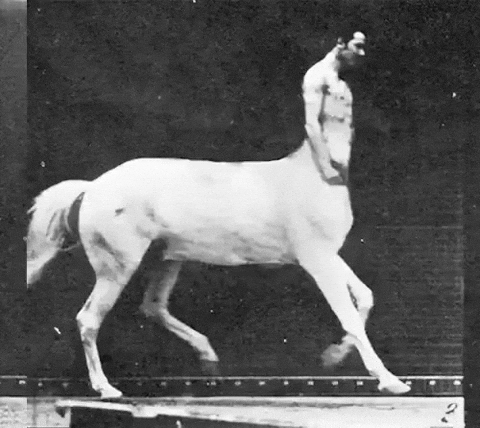 this translates as the last critical 29th degree, the very last degree of the Zodiac, the karmic fulfillment point. This aspect has been building up for a while now and I am sure you have felt it. Mars in Pisces since November 15th, leaves on December 31 which is excellent timing for a new year.
This is the most acute point of vulnerability now as Mars's is a spiritual warrior.
For all empaths, psychics, intuitive's and energy healers I know that many of us have been feeling sick, exhausted and overwhelmed by this karmic world soul wound healing releasing process energy. Everyone is feeling it.
Spiritual Healing is what this aspect is all about. Remember that you are an infinite spiritual being. Take this time to work with your spirit guides, guardian angels and other invisible helpers. The only way to heal is through vulnerability, fully experiencing and accepting your wounds, that's when the healing begins.
This is very much like A.A. The addict must admit their addiction, helplessness, wound and pain before they can begin on the healing path. Unconsciously we are addicted to pain. But its more than that this. It's spiritual soul healing so that we integrate, accept, and fully feel our pain so that we may transcend it and become enlightened and that's exactly what the 29th and last degree of the Zodiac is all about. This is what our soul's came to earth to do.
PISCES- born March 15-20th you are feeling Chiron and Mars right on your Sun and being hit the most by this impact. Do your own healing now and be gentle with yourself. no guilt or remorse or regrets or hiding from your pain. Go to rehab, find a great healer, get community support. Heal yourself first. By healing yourself you help heal all others. You know you can trust spirit to hold you through this and help you return to source.
ARIES born March 21-25th
You are also in the impact zone of Mars your ruling planet and Chiron the Wounded healer's energy right now. Mars in Pisces has had you feeling submerged and very vulnerable. I hope you have been using your retreat time to let the ocean or the Great Mother lick and heal your wounds. Soon you will be back in full fighting form December 31. Heal your wounds by crying and feeling the pain. All PTSD needs deep healing. Chiron will be in ARIES until 2027.
GEMINI born June 15-20th  + CANCER born June 21- July 4th
You get the Square hard aspects of Chiron/Mars. Don't avoid, cover up, hide from or minimize your wounds. Be curious about them,Gemini, ask your wound what it needs?
CANCER -You get the Square hard aspects of Chiron/Mars. Don't avoid, cover up, deny or project your wounds onto others. You need to learn to accept help from others.  Feed yourself chicken soup for a change. 
SAGITTARIUS- December 15-20th 
you get the Square hard aspects of Chiron Mars in Pisces wounding. Don't avoid, cover up, hide from or minimize your wounds. Be brave Sagittarius you have the courage and optimism to know you can get through the pain. See it as a learning experience, you will be fine and fiery again soon.
CAPRICORN born December 21-December 25
You get the Square hard aspects of Chiron Mars in Pisces wounding. Don't avoid, or cover up the wounding through career or worldly status acclaim. The wound is felt at the physical level but originates from an ancient spiritual wounding. Saturn in your sign gives you the patience and persistence to go the distance to get healed. You have so much you have to accomplish this is the one primary obstacle standing in your way. 
VIRGO born September 15-20 you get the opposition of Mars Chiron in Pisces. You may be feeling especially pulled towards your workaholic addiction. Being vulnerable is human. You don't have to be perfect. If you are a healer, stop and Heal thyself first. Everything isn't physical. Everything comes from spirit first. Integrate your own spiritual healing.
LIBRA Born September 21-25
You are getting the opposition of Mars  Chiron in Pisces. You may be feeling especially pulled apart right now. Do not avoid your vulnerability be escaping into being social, having to look nice, perfect or acceptable. Don't hide behind your relationship. Feeling vulnerable and talking about it builds intimacy the thing you crave the most.
Look to January 28th
when Chiron is back at the actual last degree the 29th degree of Pisces for the very last chance to release it all. Chiron leaves Pisces on February 18, 2019, for good for the next 50 years.
John Sandbach and his Chandra and Omega symbols 
Pisces 29. A book of healing mantras. (Omega Symbol)Transforming/Responsible
(Degree Angel: Haiyael (HA-ee-ya-EL) Prophecy and Parallel Universes, Divine Warrior/Weaponry)
At its highest, this degree senses what is needed in every situation. It realizes that where the focus of attention is placed is where energy will be magnified. We become what we focus on. There is a feeling here for the symbols that recur to us, the ideas that flow through us in repetitive fashion – and the ability to use these as keys to greater understanding and a way off the wheel of karma.
The Chandra Symbol for this degree is "Balinese dancers wearing elaborate gold costumes." To make everything beautiful, everything important – golden and shining – is the power and the art of this degree. The dancers tell many stories through their movements, but in each story they all wear the same gold costumes, just as in life no matter what role we play we may always bring to it a spiritually elevated, cosmic element. In whatever this degree does there can be a sublime grace and elegance. The need here is to realize that gift and through focusing on it, to magnify it as much as possible.
Pleiadian Symbol: The shifting and modulating of light frequencies creating messages in color.
White lilies blooming alone in the shade. (Chandra Symbol). From a cool, clear purity evolves beautiful rituals through which cosmic meaning is expressed.
A large pool filled with white water lilies in bloom. To envision the grace and beauty shining forth from everything brings to the world an emotional peace and clarity that one desires to share with others.
Watch this remarkable video a true story of Neurosurgeon Eben Alexander's return from death and his remarkable experience of the Afterlife in his Book "Proof of Heaven"
Please share widely all writing is copyright of Tara Greene except where indicated. John Sandbach http://john-sandbach.blogspot.com/2010/05/167-omegachandra-symbols-pisces-26-30.html
If you need healing and clarity get a reading from me http://www.taratarot.com